Loss Circulation Material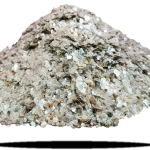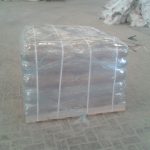 Grade              :  Fine/ Medium/ Coarse
HSN Code      :  25252090
CAS Number :  12001 – 26 – 2
Appearance   : Silver to Grey Flakes
Mica is a group of silicate minerals whose outstanding physical characteristics is that individual mica crystals can easily be split into extremely thin elastic plates.
Mica is used in the well-drilling industry as an additive to drilling fluids. The coarsely ground mica flakes helps prevent the loss of circulation by sealing porous sections of the drill hole and use in other products such as drywalls, paints, fillers, especially in parts for automobiles, roofing, and shingles, as well as in electronics.
Fluids loss additives such as solid particles and water-thickening polymers may be added to the drilling mud to reduce fluid loss from the well bore to the formation. Insoluble and partially soluble Fluids loss additives includes mica, bentonite, carefully sized particles of calcium borate , starch, crushed walnut hulls etc.
Packing Details :
25 kg in each HDPE Bag/ Brown Paper Bag with inner liner.
Available in White shrink wrap/ Yellow shrink wrap with pallet. 
28 MTs capacity in per container.
Plain bags and Printing on bags available.