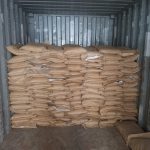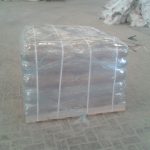 Grade              : 2000 # UP TO 6000 #
HSN Code      :  13023230
CAS Number :  9000 – 30 – 0
Appearance   :  Off – White Powder
Gaur gum is used in oil well drilling muds, which give a better colloid thereby reducing water losses. It regulates the viscosity of mud solution, stabilizes and regulates the flow properties of the drilling muds. it helps to reduce friction in the holes and minimizing power requirement.
It is used in oil & gas drilling industries, such as to increase the oil & gas production and increase the oil recovery substantially.
Normal gaur gum gives viscosity after 2 hours but fast hydration gaur gum powder gives viscosity in 3 minutes.
It helps in control fluid loss, provides viscosity of drilling fluids, adjusts rheological properties and it is an economical source polymer viscosifier.
Packing Details :
1.5 MT in Jumbo Bag with 4 Loops.
27 MTs capacity in per container.
Plain bags and Printing on bags available.