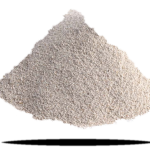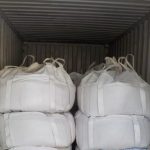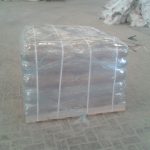 Grade              :  Fine/ Medium/ Coarse
HSN Code      :  28365000
CAS Number :  471 – 34 – 1
Appearance   :  Free Flow Powder
Calcium Carbonate Powder use in different applications like in building products, water treatment, glass ingredients, toothpaste, paint, coating, foods, dusting agent and it also used for prepare the medicines. We provides high quality and purest form of calcium carbonate powder.
In the oil industry, calcium carbonate is added to drilling fluids as a formation-bridging and filtercake-sealing agent; it is also a weighting material which increases the density of drilling fluids to control the downhole pressure.
Calcium carbonate is also used in the purification of iron from iron ore in a blast furnace. The carbonate is calcined in situ to give calcium oxide, which forms a slag with various impurities present, and separates from the purified iron.
Packing Details :
1.5 MT in Jumbo Bag with inner liner.
27 MTs capacity in per container.
Plain bags and Printing on bags available.